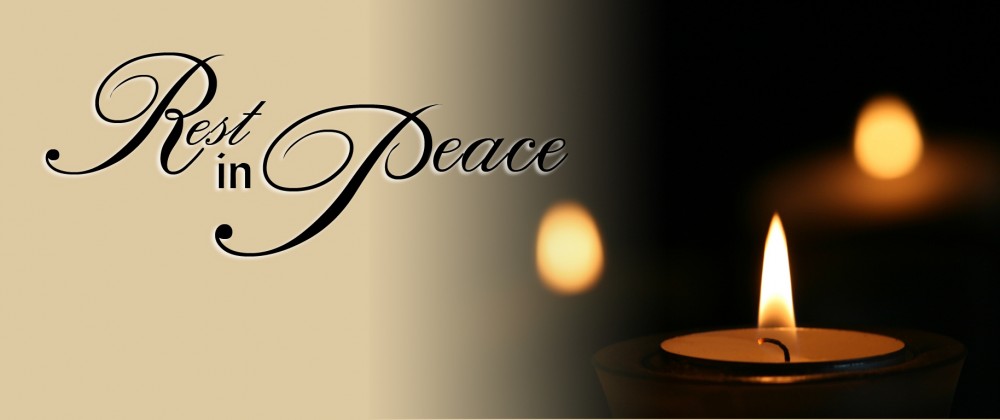 Funerals
A Funeral service is traditionally considered considered to be a sombre and sober affair, where the death of a friend or family member is mourned. However, it can also be argued that the event is one at which we can celebrate the life of someone we held dear, and remember with fondness and respect, their character, values and virtues.
Our religion provides much comfort for those attending these services, as we believe that person will - assuming there was nothing to seriously argue against it - go to heaven. Although we cannot know what this means, we believe that our souls will live on. There is of course no evidence to support this - or any other belief associated with the passing of life - all we have to possibly provide a hint, are the common stories recounted by those who have experienced 'near death experiences'. These stories all recall passing along, as through a long dark tunnel, towards a distant bright light, and a wonderful feeling of peace, increasing, as the light draws nearer.
Hopefully, the following links to information on this page, may be of value to those needing to arrange a funeral.
If any further information is needed or to make arrangements relating to the church, please contact Simon.
---
The two people who will be able to provide the best advice on how to deal with arranging a funeral are; the priest who will be conducting the service and the funeral director. Choosing a good undertaker is an important part of a successful funeral.
Most UK undertakers belong to one of three trade associations:
All these organisations have professional codes of practice. The websites of the first two organisations naturally also provide useful information on the matter of orgainising a funeral. In the unlikely event of you needing to pursue a complaint against an undertaker further you can appeal to the Funeral Ombudsman whose details are given in the links section at the foot of this page.
---
The practicalities of arranging a Funeral
The list below gives some of the decisions which need to be made at the time of a funeral. Many can be made before death but others may need to be chosen after the time of death.
Time and place of the funeral
The form of service
Hearse and limousine
Who are to be the pall bearers?
Type of coffin
Embalming
Organ donation
Body donation for medical education
Flowers and charity donations
Obituary notices
Cremation or burial
Music, Readings and Prayers
You will want to give considerable thought to the music which is played at the funeral (whether on an organ or other instrument or from a CD).
You may want to choose some music to be played before, during or after the service, as well as the hymns or other music (if there is a choir perhaps).
You can talk with the priest who will lead the service, if you wish for any particular readings from the Bible. Additionally, it may be appropriate to have another piece of literature (poetry or prose) read to the service, or a close friend or family member may wish to say a few words themselves.
The type of prayers used at a funeral will help convey the sense in which the deceased person wished to be remembered. There is a big difference, for instance between a prayer said to remember a person killed tragically and a prayer for a person who knew death was coming soon and was prepared for it.
---
Association of Burial Authorities 155 Upper Street, Islington, London, N1 1RA. Tel: 0207 288 2522.

Britannia Shipping Company (sea burials) Britannia House, Newton Poppleford, Sidmouth, Devon, EX10 0EF. Tel: 01395 568652.

British Organ Donors' Society Balsham, Cambridge, CB1 6DL. Tel: 01223 893636

e-mail: body@argonect.co.uk website: www.argonet.co.uk

Citizens' Advice Bureaux See telephone directory for local details.

Commonwealth War Graves Commission 2 Marlow Road, Maidenhead, Berkshire, SL6 7DX. Tel: 01628 771208;

website: www.cwgc.org

Compassionate Friends 53 North Street, Bristol, BS3 1EN. Tel: 0117 966 5202; Helpline: 0117 953 9639.

Cremation Society 2nd floor, Brecon House, 16 Albion Place, Maidstone, Kent, ME14 5DZ. Tel: 01622 688292.

CRUSE Bereavement Care Cruse House, 126 Sheen Road, Richmond, Surrey, TW9 1UR. Tel: 020 8940 4818;

Helpline (Monday to Friday 9.30am - 5pm): 020 8332 7227.

Department of Social Security See telephone directory for local details.

Family Records Centre 1 Myddleton Street, London, EC1R 1UW. Tel: 020 8392 5300;

Certificate Enquiries: 020 - 7233 9233; website: www.open.gov.uk

Federation of British Cremation Authorities 41 Salisbury Road, Carshalton, Surrey, SM5 3HA. Tel: 020 8669 4521.

Independent Financial Advice: Various websites

Funeral Ombudsman 26-28 Bedford Row, London, WC1R 4HE. Tel: 0207 430 1112.

Funeral Planning Council Melville House, 70 Drymen Road, Bearsden, Glasgow, G61 2RP. Tel: 0141 942 5885.

Funeral Standards Council 30 North Road, Cardiff, CF1 3DY. Tel: 0292 038 2046.

Internet Memorials http://catless.ncl.ac.uk; www.cemetery.org

Lesbian and Gay Bereavement Project Vaughan Williams Centre, Colindale Hospital, London, NW9 5HG.

Tel: 0208 200 0511; Helpline (Monday to Thursday 1.30pm - 5pm): 020 8455 8894.

National Association of Bereavement Services 20 Norton Folgate, London, E1 6DB.

Tel: 0207 247 0617; Helpline: 020 7247 1080.

National Association of Funeral Directors 618 Warwick Road, Solihull, West Midlands, B91 1AA. Tel: 0121 711 1343.

National Association of Memorial Masons 27a Albert Street, Rugby, Warwickshire, CV21 2SG. Tel: 01788 542264.

National Association of Widows 54-57 Allison Street, Digbeth, Birmingham, B5 5TH. Tel: 0121 643 8348.

Natural Death Centre 6 Blackstock Mews, Blackstock Road, London N4 2BT. Tel: 0871 288 2098;

e-mail: ndc@alberyfoundation.org; website: www.naturaldeath.org.uk

NHS Organ Donor Register UK Transport Support Service Authority, Foxden Road, Stoke Gifford, Bristol, BS34 8RR.

Tel: 0117 975 7575; website: www.nhs.organdonor.net

Pensions Scheme Registry OP Box 1NN, Newcastle upon Tyne, NE99 1NN. Tel: 0191 225 6394.

Registrar General for England and Wales Smedley Hydro, Trafalgar Road, Birkdale, Southport, PR8 2HH. Tel: 0151 471 4200

Samaritans 10 The Grove, Slough, Berkshire, SL1 1QP. Tel: 01753 532713;

Helpline: 0845 790 9090; e-mail: joe@samaritans.org; website: www.samaritans.org.uk

Society of Allied and Independent Funeral Directors Crowndale House, 1 Ferdinand Place, London, NW1 8EE. Tel: 020 7267 6777;

e-mail: info@saif.org.uk; website: www.saif.org.uk

Service Personnel and Veterans Agency,Norcross, Thornton Cleveleys, Lancashire, FY5 3WP. Tel: 0800 169 2277.

The Woodland Trust Ref. 1744, Freepost, Grantham, Lincs., NG31 6BR. Tel: 01476 590808.